Giving frugal gifts is one of my favorite parts of the holiday season (or any occasion that requires gift-giving). Not only is it a chance to show someone that they're seen, known, and loved, but I usually get to bake!
I've written before about inexpensive gift ideas for husbands and teachers, but I wanted to go REALLY broad today and offer a smorgasbord of frugal gift ideas that could work for literally anyone. Why? Because I'm forgetful and I needed a list to refer to for next Christmas season, mostly. And if I can forget from year to year, I figure everyone could use the brainstorming help!
Why Give Frugal Gifts?
If you're on a tight budget, you have three options: one, you go to the dollar store and purchase a gift that looks like it's worth $2. Two, you can blow your budget and spend $100 on a gift instead because you either think the person will be offended or you'll be embarrassed if you don't.
The best option by far is to go with option number three: give frugal gifts. By this, I mean give thoughtful, carefully made or gathered, and tidy gifts. A frugal gift shows you took some time to prepare a present because you care about the other person, and isn't that what giving gifts is all about?
Finding an old shirt in your closet and wrapping it in a plastic shopping bag like Creed from The Office? Not a great frugal gift. (Of course, there's nothing wrong with using alternatives to wrapping paper, as I've written about before. You just need to know how to do it properly.)
But baking a batch of cranberry scones, gathering the best family stories for a family memory book, or cross-stitching a favorite saying on a pillow? Now those are some great frugal gifts.
Keep a "Gift Idea" Log for Maximum Thoughtfulness
One of the best tricks I have for giving really thoughtful gifts is to keep a gift idea log all year long. It's just a little list in an app on my phone, but it's meant I don't have to rely on my objectively bad memory. Sometimes I write down practical things, other times my notes are more imaginative.
When I'm visiting a family member and they apologize for their shabby oven mitts, I write "Aunt Sue- oven mitts" in my note. If I'm chatting with a friend and they spend ten minutes telling me how much they want to remember their summer vacation, I'll write "Meghan- something beach themed."
Of course, an idea log only works if you've been keeping one for a while. For those of us who need gift ideas now, I present to you the ultimate list of frugal gift ideas. Grab some paper and jot down all the ideas that grab you so you don't forget! (Or, if you don't have time, pin this article to read later.)
Homemade Sweet Food Gifts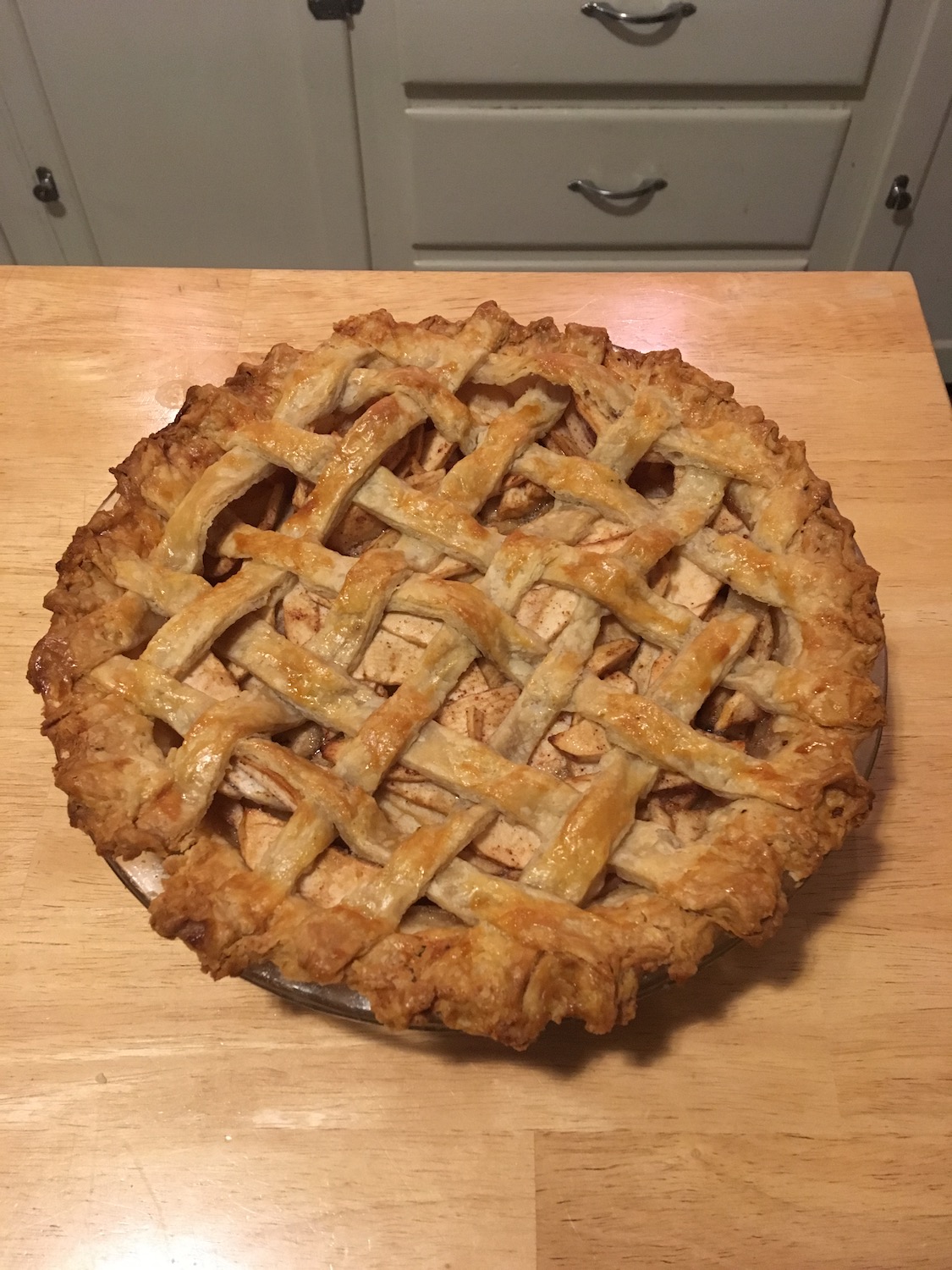 Peanut brittle.
Fudge.
Scones or other pastries.
Pies.
Jams, jellies, and preserves.
Cinnamon rolls.
Homemade hot chocolate mix.
Biscotti.
Apple butter.
Granola.
Banana bread.
Fruitcake.
Candy.
Cheesecakes.
Candied pecans.
Coffee cake.
Trail mix, "puppy chow," "muddy buddy mix" or similar.
Caramels. And of course…
Christmas cookies! There are hundreds of kinds, so make many batches of one kind, or make multiple kinds and give assortment tins.
Homemade Savory Food Gifts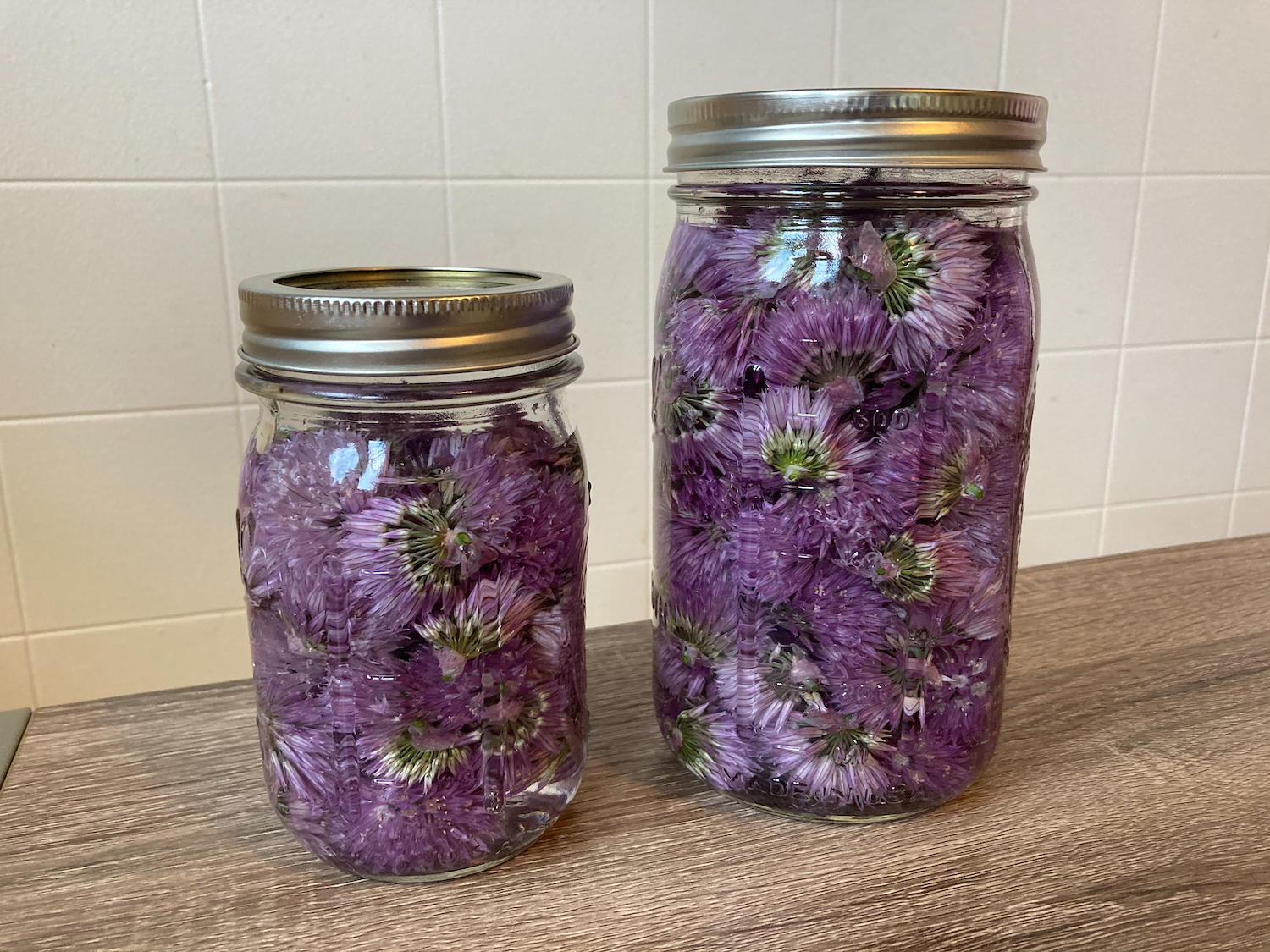 Homemade beef (or other meat) jerky.
Freshly baked bread.
Flavored gin or other alcohol.
Savory popcorn.
Spicy roasted chickpeas.
Salsa or chutney.
Dried herbs.
Pickles.
Infused olive oil or vinegar. (The image above is some chive blossom-infused vinegar I made my mom one year.)
Homemade vanilla extract.
Homemade spice mixes- pumpkin pie, taco, Italian seasoning, etc.
Any and all soup mixes in jars.
DIY Gift Basket Ideas
Homemade spa basket. Fill with a loofa, soaps, scrubs, candle, etc.
"Night at the Movies" Gift basket. Fill with DVDs, popcorn, popcorn toppings, and/or other treats.
Stovetop potpourri set. Fill with cinnamon sticks, cranberries, sprigs of spruce, citrus fruits, spices, etc.
Ice cream sundae supplies. Cones, sauces, crushed Oreo, sprinkles, a banana, etc.
Bartender mix. A bottle of affordable alcohol, plus some common ingredients that go into mixed drinks with that alcohol.
Italian dinner basket. Fill with a loaf of freshly made bread, gourmet pasta sauce, fresh basil, olive oil, dried pasta, tomatoes, etc.
Gifts to Sew, Knit, or Crochet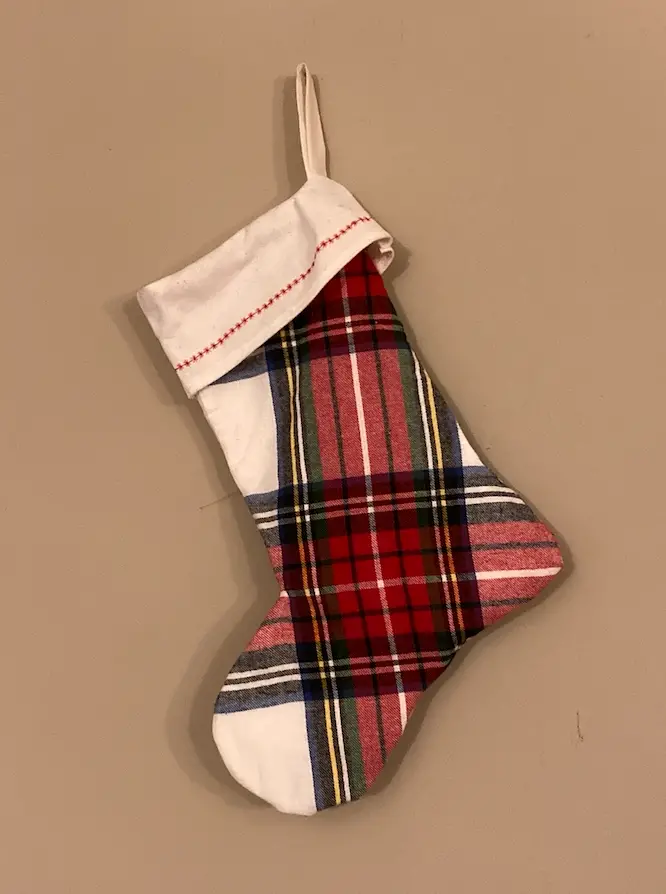 Stockings.
Macrame

plant hanger.

Quilts.
Knot blankets.
Stuffed under-the-door draft stoppers.
Microwaveable heat packs.
Washcloths

Placemats.

Dish towels.
Hats or mittens.
Scarves.
Produce bags.
Coasters. (This DIY quilted coaster tutorial is super helpful.)
Table runners.
Baby blankets.
Aprons. (Consider matching if you give to a mother/daughter, sister, or other relative set.)
Pillowcases.
DIY Crafts to Make as Gifts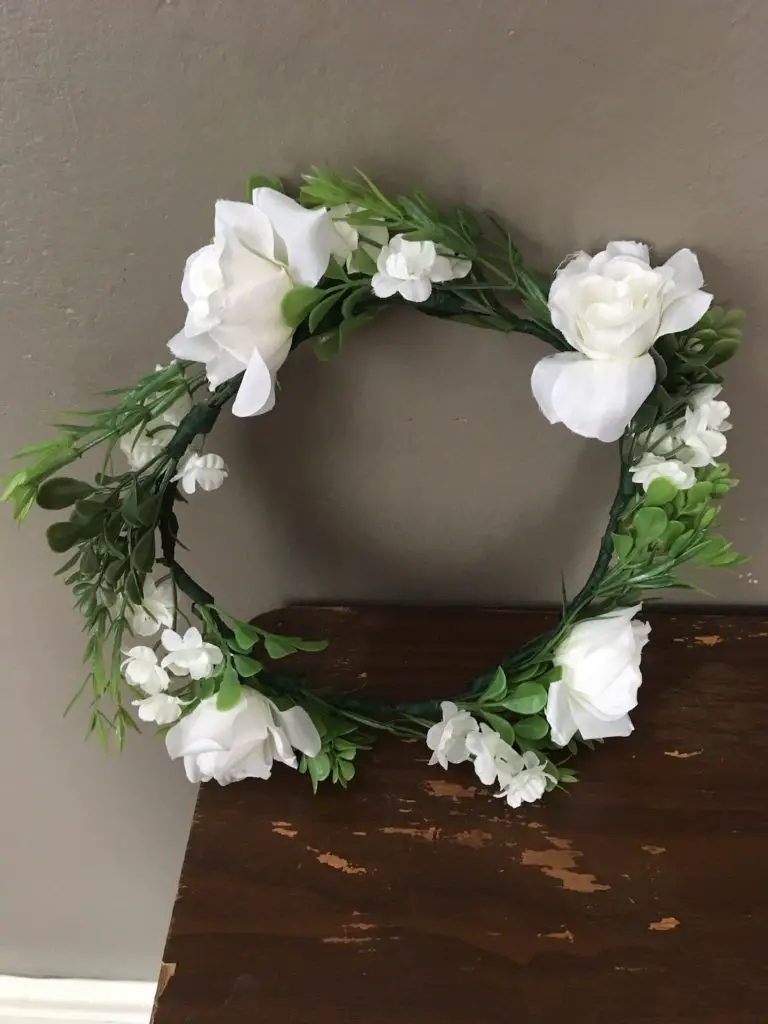 Wood burning art.
Framed pressed flowers.
Wreaths.
Homemade candles.
Ornaments.
Handmade set of stationary, note cards, or postcards.
Soap.
Framed photograph of something the recipient loves (pet, hobby, flowers, etc).
Homemade jewelry.
Pine needle baskets.
Framed calligraphy art of a favorite saying, scripture quote, or someone's name.
Sugar scrubs (with or without essential oils).
Homemade journals.
Magnets.
Homemade tier trays.
Scented linen spray.
Votive candles. (Can reuse Oui yogurt jars for this.)
Scrapbooks.
Wooden cutting boards (properly oiled with food-grade oil).
Homemade bird houses made from gourds, wood scraps, etc.
Other Frugal Gifts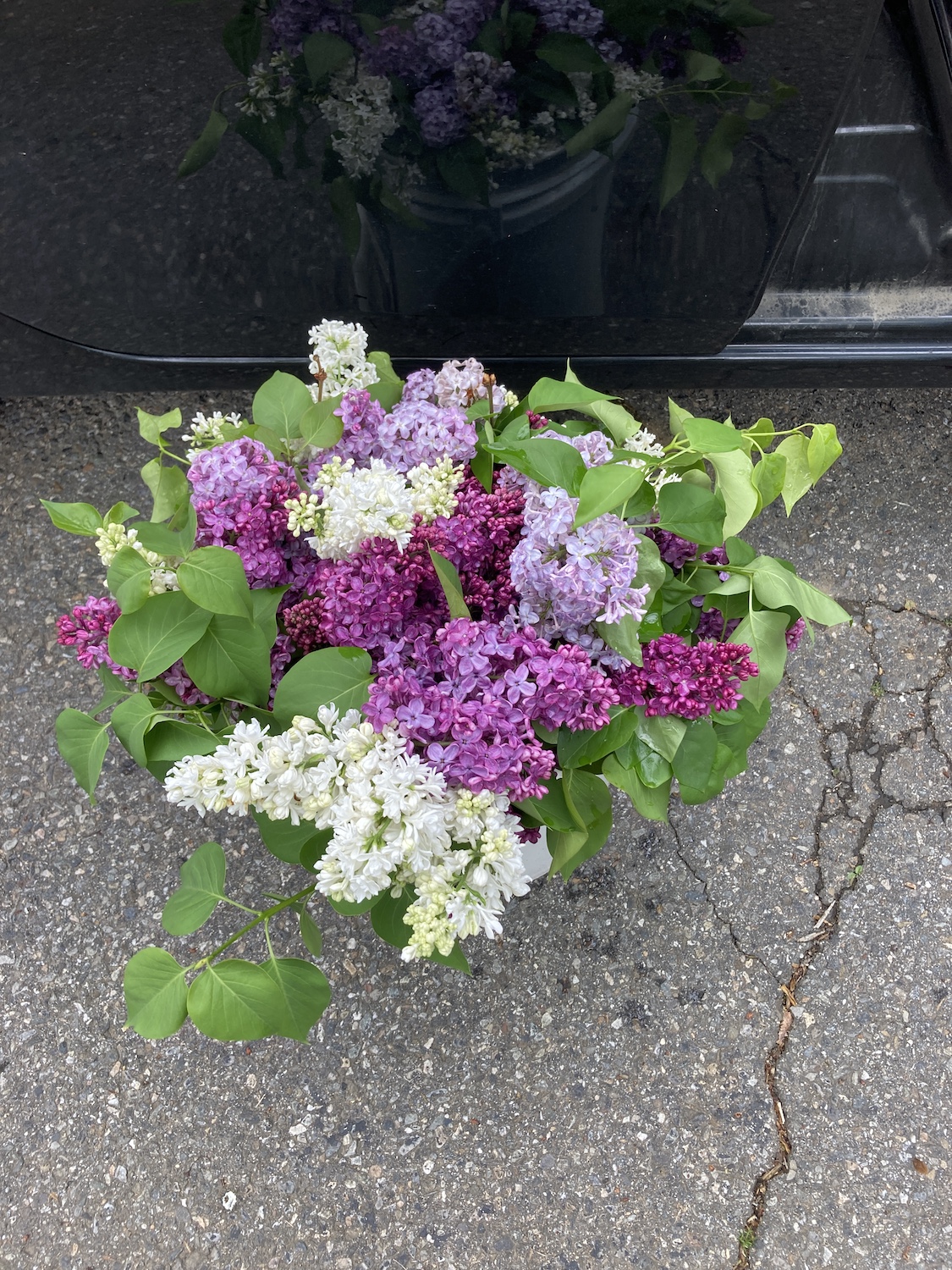 Fresh, hand-picked wildflowers in a pretty vase or jar.
A coupon book. Include offerings of babysitting for new parents, lawn care for elderly or infirm family, house cleaning, etc. I've already written an article with 101+ coupon book ideas to help you brainstorm.
Start cuttings, seedlings, or transplanting baby versions of plants like Christmas cactuses, spider plants, or herbs in the summer.
If your gift recipient is a gardener, save your heirloom seeds in the summer for gift-giving year-round.
Homemade fire starters. "Recipes" include using paraffin wax, lint, or petroleum jelly.
Get old photo albums at yard sales. Fill each 4×6 slot with index recipe cards from family favorite recipes written on each to create a family cookbook.
If your recipient is also a frugal person, consider giving them a copy of The Tightwad Gazette, the frugal living "bible" I swear by.
"Consumable" necessities. Though not flashy, things like stamps, diapers, paper products, and gift cards for gas are very useful, and an ideal present for certain kinds of people.
Or, if they live nearby and are just getting started with penny-pinching, consider making a copy of your grocery price book to help them start comparison shopping. (Don't know what a price book is? I've written a full guide!)
Write an honest-to-goodness letter, and share how much the recipient means to you.
Create a family history binder or do the research to complete a family tree as far back as you can.
Learn the "love language" of the gift recipient, and offer a gift accordingly. One planned afternoon together (for quality time), one day of you doing all their chores (for acts of service), one backrub (for physical touch), or one week of packed lunch love notes (for words of affirmation). Gift lovers? You have the rest of the list to work with. 🙂
---
There you go! Over 100 frugal gift ideas to brighten up your next birthday, holiday season, or other special occasion.
Want more frugal living ideas sent straight to your email inbox? Sign up for my newsletter below for weekly updates!