Let me guess: there's an upcoming holiday, and you need coupon book ideas for a homemade gift? We've all been there. Coupon books are fantastic frugal gifts for Christmas, Valentine's Day, Mother's and Father's Day, birthdays, and they even work as part of an inexpensive gift for teacher appreciation day. But sometimes, in the panic of forgetting the holiday or the stress of trying to come up with the "perfect" gift, our brains shut off and we can't think of anything to include. 
Coupon books are a frugal person's dream, but they're great for things besides saving money. Coupon books lean heavily on experiences, time spent together, and showing you really know someone. All of those can really make someone feel loved! I know some of my favorite presents have been coupon books from my husband.
You can, of course find an editable, online template to print your own coupons. But grabbing a deck of good-quality index cards from Amazon and handwriting them works just as well.
To help you out, I've created this list of 101 coupon book ideas to jump start your creative juices. Many of these sections (mom, dad, kids, significant others, and friends) have a lot of overlap. This means you shouldn't be afraid to look in the Dad section if you didn't vibe with any of the ideas designed for your Mom. 
You might also like: 25 DIY Gifts for Boyfriend or Husband: Homemade Gifts He'll Love
Love Coupon Book Ideas for Significant Others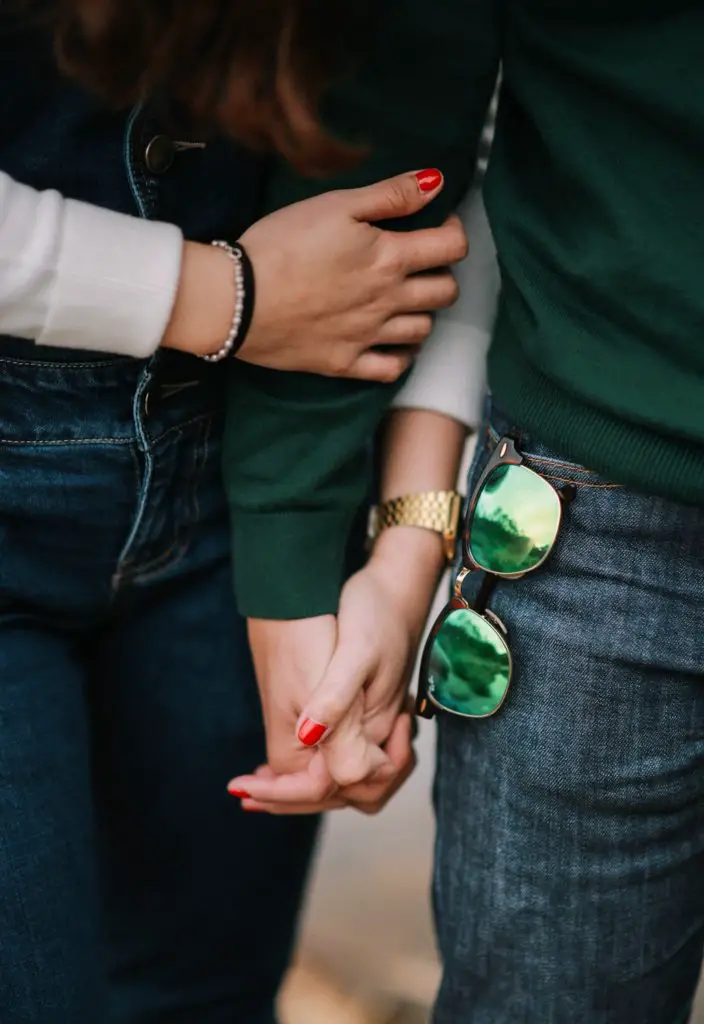 One back rub
An afternoon doing their favorite hobby with them
A week's worth of homemade bagged lunches with love note
One slow dance in the kitchen 
One day of doing their most hated chore
A batch of homemade X (brownies, cookies, breakfast food, whatever)
A weekend spent camping
One book read out loud to each other
An evening in front of a fire, cuddle up under blankets
A tech-free day together
One evening spent cooking dinner from youtube tutorial videos
One mixtape or playlist
An afternoon making bucket lists together
A trip to the thrift store to pick out clothes you think the other would look good in
One toe-curling kiss
A week of daily compliments
One moonlit walk
A night with ice cream sundaes
One romantic letter
One night where you recreate your first date 
One hand-drawn doodle of the two of you
Ideas for Moms
One day off diaper duty
No whining or complaining for a whole day
One bug, mouse, spider, or other pest disposed of for her
Three grocery pick-ups

An evening spent uninterrupted in the tub, reading a book, pampering, whatever she likes

One thank you card for all her hard work
One day of driving the kids' carpool
One girl's night out
Help organizing scrapbooks, photo albums, preparing a printed memory book, etc.
An evening spent watching her favorite movies with her
One foot rub
An event "get out of jail free" card (for introverts)
A night on the town (for extroverts)
Time spent doing her favorite hobby with her
Breakfast in bed
Taking over her most hated chore for a week
One "yes, mom" to end an argument
A day to sleep in
Unlimited hugs!
Two loads of laundry (washed, dried, folded AND put away)
Queen for a Day
You might also like: 12 Alternatives to Wrapping Paper: Frugal and Festive
Coupon Gift Ideas for Dads
"Teach me anything about X" day (for Dads who have special skills and like to talk about them a lot)
One head scratch/back scratch
Take over all chores for a day
One hour of uninterrupted "Dad time"
Help washing the car(s)
One night of game time (either board or video)
A day to go fishing, hiking, or doing other favorite activity 
One afternoon nap
No arguing for 24 hours
Help finishing a project of Dad's choice
One GIANT bear hug
Watching a sporting event with him
New artwork for the office/workplace/fridge
One "Dad controls the remote/car radio" day
Help with cleaning the garage
One cold beverage delivered to Dad's easy chair
One favorite dessert made special
A night out with Mom
One afternoon outing to a place of Dad's choice
One song composed in his honor
Help organizing his bookshelf, tackle box, car, etc.
Coupons for Kids
One hour of playing their favorite video games with them
One afternoon at the park
One batch of homemade slime
10 minutes later bedtime
A 'get out of chores free' coupon, good for for 24 hours
An afternoon of lego building, craft projects, or doing any other favorite activity
Time spent making a batch of cookies together. Kids get to pick the additions (M&Ms, dark chocolate, Hershey's kiss, raisins, whatever)
One 'one on one' afternoon 
An hour learning silly dances together
One trip to the library to check out movies, craft books, or whatever they're interested in.
An hour of room cleaning help
A parent/child "date" to get a scoop of ice cream
One day calling in sick to school
An afternoon making blanket forts or nests and reading together
One good tickle
One 'double dessert' night
A giant snowman building afternoon
Three repetitions of listening to their favorite (and your least favorite) song from your phone
One scavenger hunt ready for them when they get home from school
An hour of snuggling and/or tackle rough-housing
One indoor picnic-style dinner
DIY Coupon Book Ideas for Friends, Siblings, Neighbors, Cousins, etc.
Babysitting
Yard work (mowing, weed wacking, trimming trees or bushes, etc)
A week's worth of freezer meals
Help moving things around the house/redecorating
One all-you-can-eat, at home taco bar
Dog walking / pet sitting
Be their Uber for a day
Help deep cleaning one trouble spot in their house
Free borrowing privileges from your home library / movie collection / video games
One tool, machine, or car part fixed for you
One jam session with your instrument of choice
One listening ear whenever you need
An afternoon of pick up football, nail-painting, or whatever else they're into
A coffee shop catch-up 'date' on you
One movie marathon with the saga of your choice
One "make up your own" coupon
Want more homemade & frugal life hacks? Join the newsletter!